Gift the Warmth of Care, Shield Your Loved Ones from the Cold
About GOKOZY
In the snowy December of 2019, in the small town of Aspen, Anna found herself in a quandary. Christmas was around the corner, and she was on a quest to find the perfect gifts for her family. She wanted to give them something that would not only show her love but also provide them with comfort during the harsh winter months.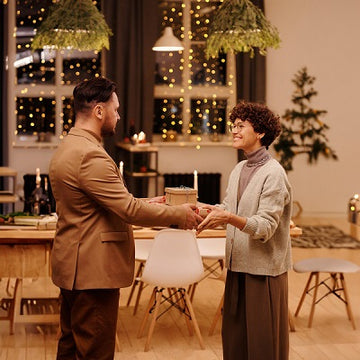 One chilly afternoon, while sipping her hot cocoa and browsing online, she stumbled upon GOKOZY. A brand born out of a vision to provide affordable, high-quality heated apparel. GOKOZY wasn't just a brand; it was a promise of warmth, a shield against the cold.
Intrigued, Anna decided to order GOKOZY's heated apparel for her family. The process was seamless, and the anticipation of the perfect gift filled her with excitement.
On Christmas morning, as her family unwrapped their gifts under the twinkling lights of the Christmas tree, their faces lit up with joy. They could feel the quality of the apparel, the warmth it promised, and most importantly, they could feel Anna's love. She had not just gifted them a piece of clothing; she had gifted them the warmth of care, shielding them from the cold.
At GOKOZY, we believe in the power of warmth and care. Our mission is to make heated apparel accessible and affordable, allowing everyone to gift the warmth of care and shield their loved ones from the cold. We are committed to sustainability and ethical manufacturing practices, ensuring that every piece of apparel we create is a gift of care.
So, if you're like Anna, looking for the perfect gift that conveys your love and shields your loved ones from the cold, look no further than GOKOZY. We're here to help you gift the warmth of care, all winter long.